This article clearly explains the Muslim prayer times Brisbane, Australia. The population in Brisbane is very diverse, from Christians, Hindus, Jews, Muslims, and much more. However, it sometimes becomes difficult for Muslims living in Brisbane to know the exact time for prayers. So this article is the solution to that problem and the website provides updated Brisbane Islamic prayer times according to sunrise and sunset.
Just like Muslims all around the world, Muslims in Brisbane also perform five compulsory prayers according to prayer times Brisbane and these are:
Fajr: Performed before sunrise
Dhuhur: Performed in the afternoon
Asr: Performed in the evening
Maghrib: Performed before sunset
Isha: Performed after sunset, at night
For all these prayers, Muslims follow their own time zone and prayer times according to their own region. For instance, Muslims in Brisbane follow prayer time Brisbane, Australia. Other than these five prayers performed during the day, there are some other prayers which are rather the choice of the Muslims if they want to offer them or not.
Prayers are considered as the second most important pillar of Islam and it connects the Muslims spiritually to Allah. Other than that, it also connects Muslims in a bond of brotherhood because when Muslims pray they are equal to each other, so for that prayers bind Muslims together as well.
There is a huge Muslim community residing in Brisbane who pray either in congregation in different mosques or at their homes. But they keep some kind of connection with each other and this connection is further strengthened when they pray together following prayer times Brisbane.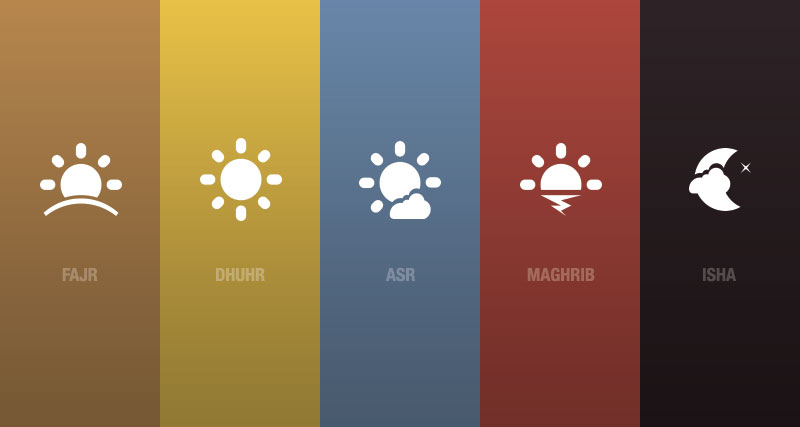 Brisbane, Australia Prayer Timing Calculation:
Brisbane, Australia islamic prayer timing is based on Brisbane city timezone or it's latitude/longitude coordinates.
Country: Australia
City: Brisbane
Standard Time Zone: UTC +10 hours

Geographic Coordinates Of Brisbane, Australia
Latitude: 27.4698° S
Longitude: 153.0251° E
The timetable of all five prayers in Brisbane is given below.
Islamic Prayer Times Brisbane, Australia
Asr Methods
Standard: Shafii, Maliki, Jafari and Hanbali (shadow factor = 1)
Hanafi: Hanafi school of tought (shadow factor = 2)
Perth Qiblah Direction
Qiblah direction of Brisbane, Australia is 80° from North towards West.
Australia Cities Prayer Timings